Trespa® TopLab® Scientific Surface Solutions
Thanks to their outstanding quality and innovative design, laboratories using TopLab® have been recognised by most recent editions of the prestigious R&D Lab of the Year Competition. -
WI, United States
The Trespa® TopLab® line uses in-house Electron Beam Curing (EBC) technology to create a closed surface that is hygienic, sturdy and easy to clean. The impact, moisture and chemical resistance of these high-quality panels, which are made with natural fibres and thermosetting resins, not only extend their product life but also keep them looking vibrant. This engineered durability is why Trespa offers a 10-year warranty.
These products were used

Silver Grey
Silver Grey
Trespa® TopLab®
T03.4.0
Finishes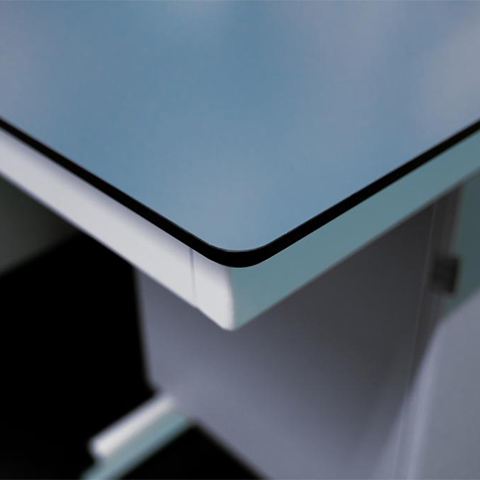 Crystal Matt
Order Sample
White
White
Trespa® TopLab®
T03.0.0
Finishes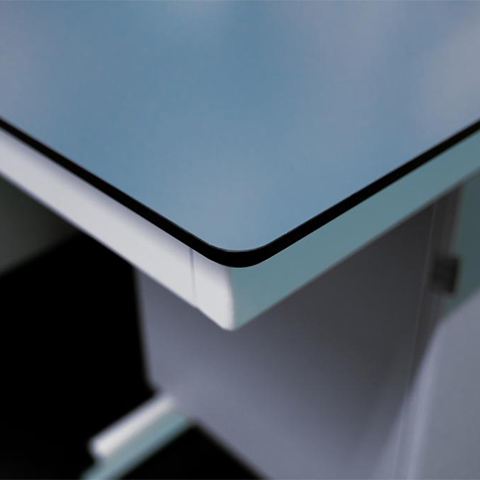 Crystal Matt
Order Sample
View case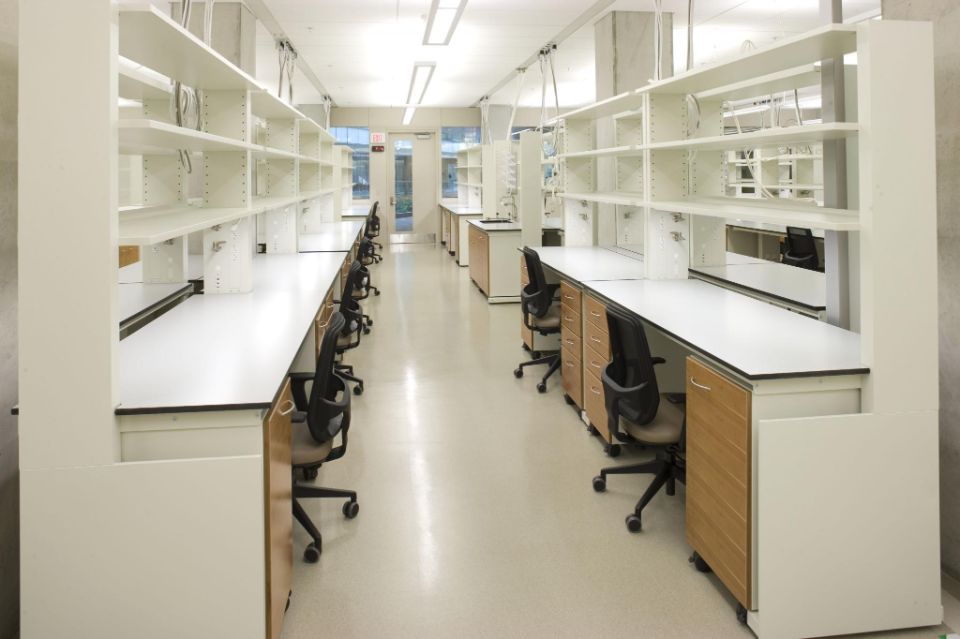 Trespa® TopLab® provides attractive and durable scientific surfaces in an award-winning solution that's certified for reliability and environmental impact under the GREENGUARD Gold Certification and ISEGA Certification programmes. Trespa International B.V. is a member of SEFA (Scientific Equipment and Furniture Association), EGNATON (European Association for Sustainable Laboratory Technologies) and VIP3000 (Association for Cleanrooms and Pharmaceutical Construction). The Trespa® TopLab® line has been granted an Environmental Product Declaration by EPD International AB.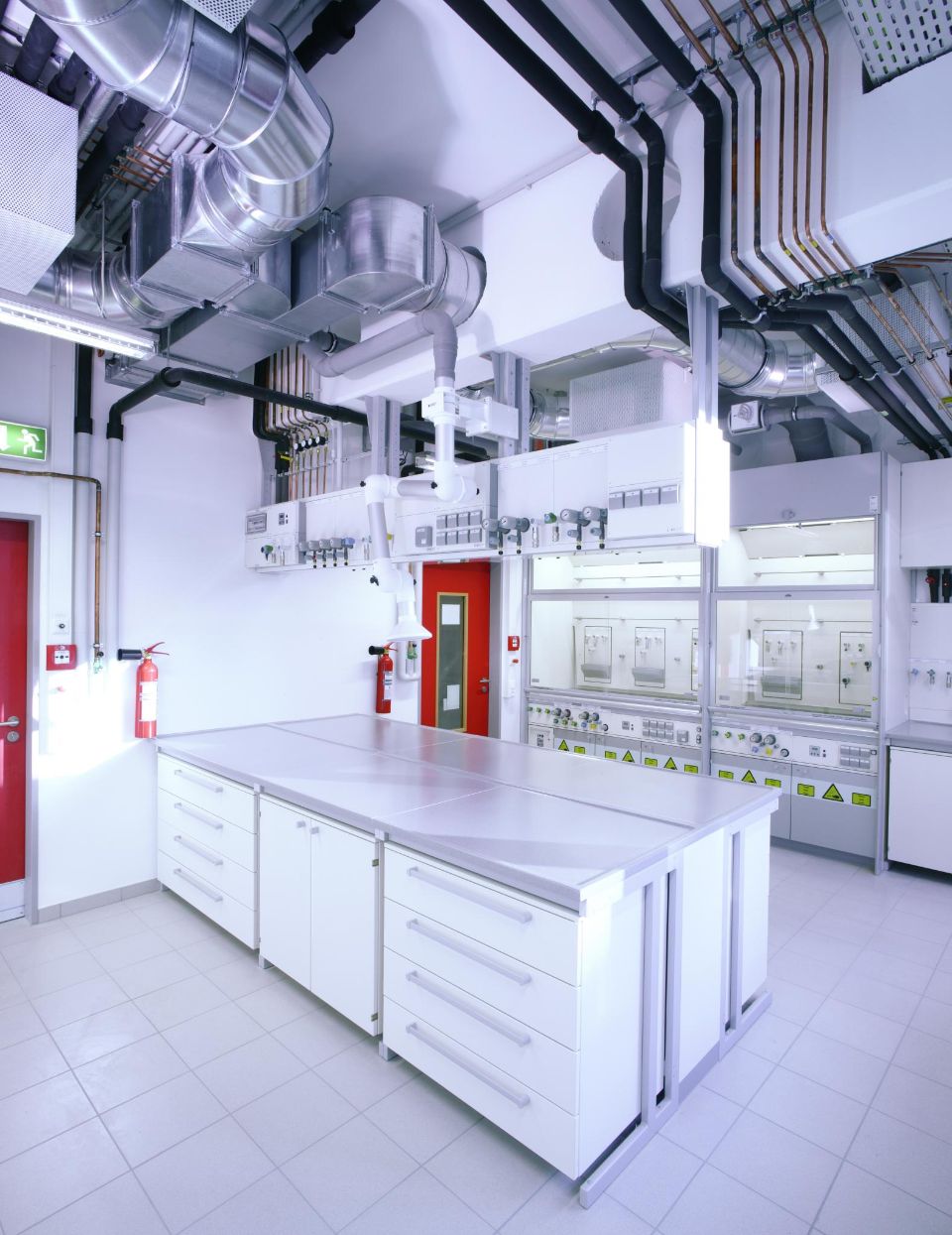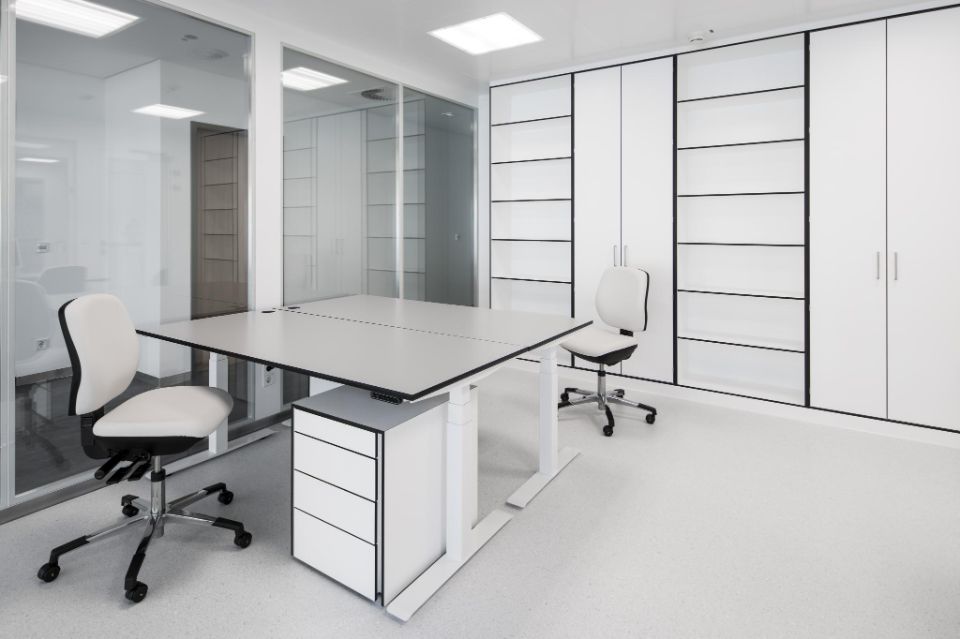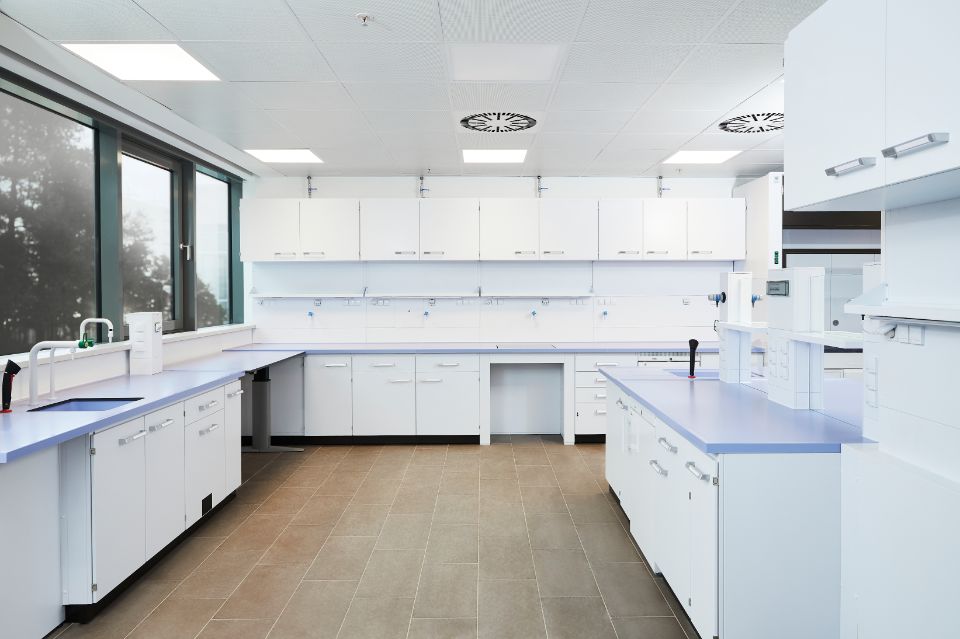 Dealer Locator
Find your dealer close to you