Keeps looking exactly as designed
Pura® NFC by Trespa isn't just beautiful; its durability means you don't have to worry about it. The closed surface created by Trespa's proprietary Electron Beam Curing (EBC) makes it hard for dirt to build up, locking it out and colours in. The sidings' high impact resistance allows the building to safely withstand daily wear and tear. The sidings will keep their hues vibrant and your building exquisite.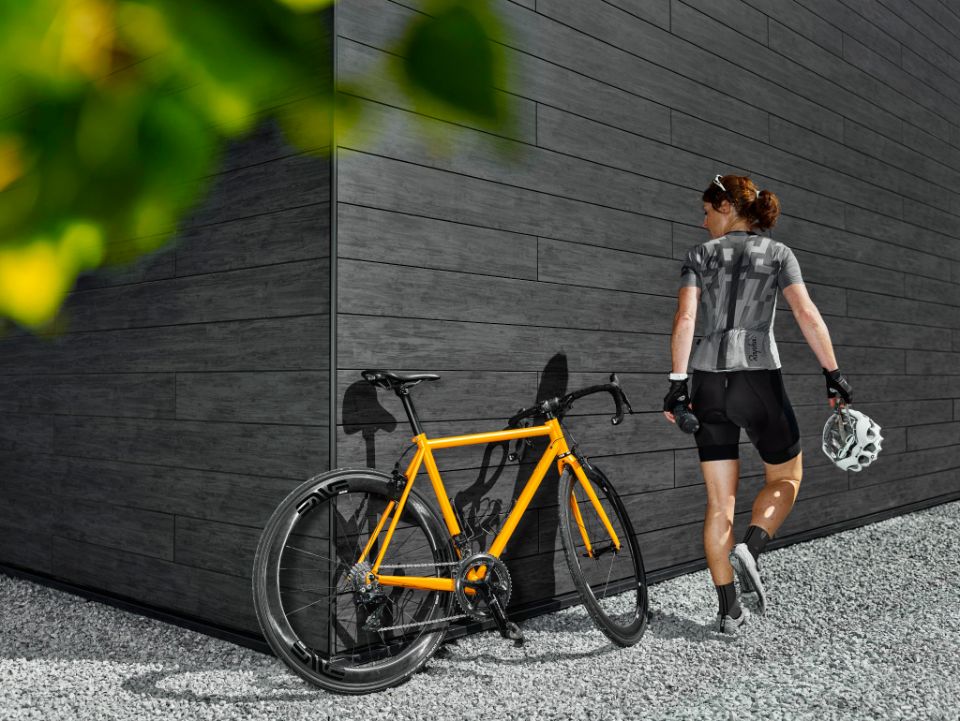 Durability in the face of the elements
You don't need sidings to look good in the store – they need to look great after decades in a façade. Whether it's salty sea air, wind, rain, humidity or intense sunlight, Pura® NFC by Trespa stands up to the weather. Imagine a lovely seaside home that doesn't need sprucing up or a stylish wooden palazzo remaining richly hued in Florida's humidity and year-round sunshine. The Pura® NFC system is engineered to stay pristine.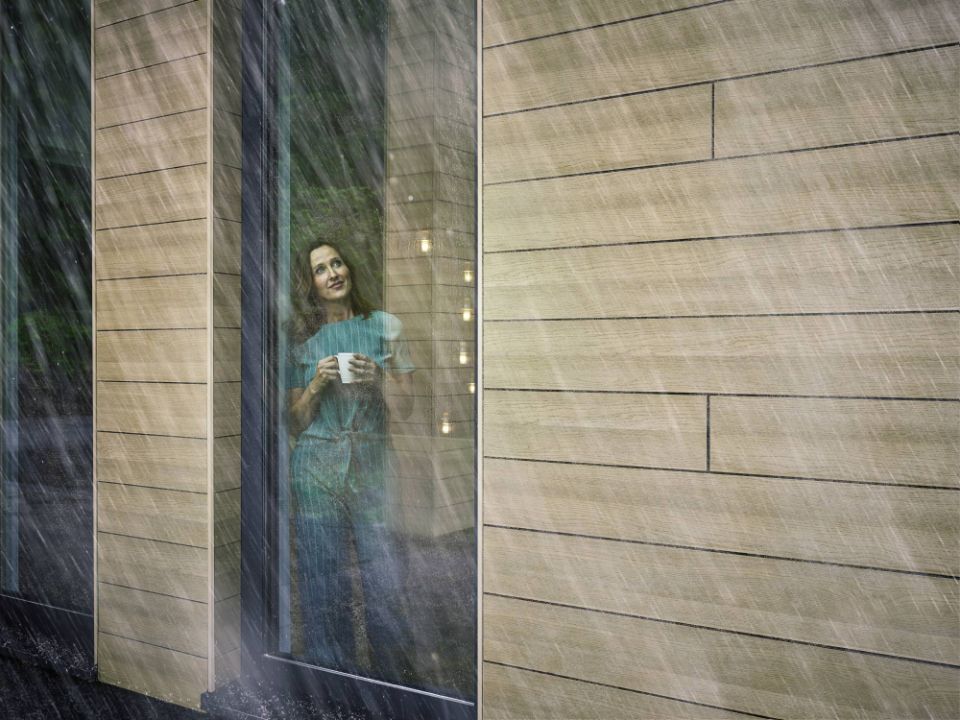 No-fuss installation
The engineering that made Pura® NFC by Trespa long-lasting also made professional installation a breeze. The easily handled siding is prefinished and comes with matching accessories like profiles and fasteners. Its relatively low weight makes it easy to move and lift into place. Also, adapting the siding is as easy as cutting it. The edges don't need sealing - the durability and hue go all the way through. There's no priming or painting needed.
Working towards sustainable buildings
Trespa has long been dedicated to sustainability. All Pura® NFC products are certified according to PEFC standard. Several buildings constructed with Trespa products have achieved gold-level LEED certification.
About Trespa
Pura® NFC is made by the Netherlands-based Trespa International b.v, which is internationally recognised as a premier developer of high-quality components for exterior siding and decorative facades. Since its founding in 1960, Trespa has worked closely with a global community of architects, designers, installers, distributors and end users. Trespa believes in product innovation, using first-class manufacturing technologies to create smart solutions for architectural applications. Trespa's products can be found on a wide range of buildings from corporate to healthcare to multioccupancy to private homes.
Just as natural fibres are the core of Pura® NFC, engineering is the core of Trespa. In 1987, the company developed proprietary Electron Beam Curing (EBC) technology, which uses high-energy electrons to create a closed surface. The Pura® NFC build procedure is carefully calibrated. EBC is used to create a closed-surface décor, which is then processed with the core to produce a High Pressure Laminate. Trespa's manufacturing processes and products have been certified by third parties.