About Trespa
"We improve our living spaces and urban landscapes with enduringly beautiful, innovative architectural solutions "
WHO WE ARE
Trespa International B.V. is a leading innovator in the field of architectural materials, recognised internationally as a premier developer of high-quality panels for exterior cladding, decorative façades, and scientific surface solutions.
Since our founding in 1960, Trespa has worked closely with architects, designers, installers, distributors, raw material suppliers and end-users globally. Trespa's focus is on product development, combining quality manufacturing technologies with intelligent solutions for architectural and scientific surface applications. With unique insights into key market challenges, trends and demands, Trespa is passionate about delivering innovative aesthetically pleasing and high-performance solutions for a wide range of needs.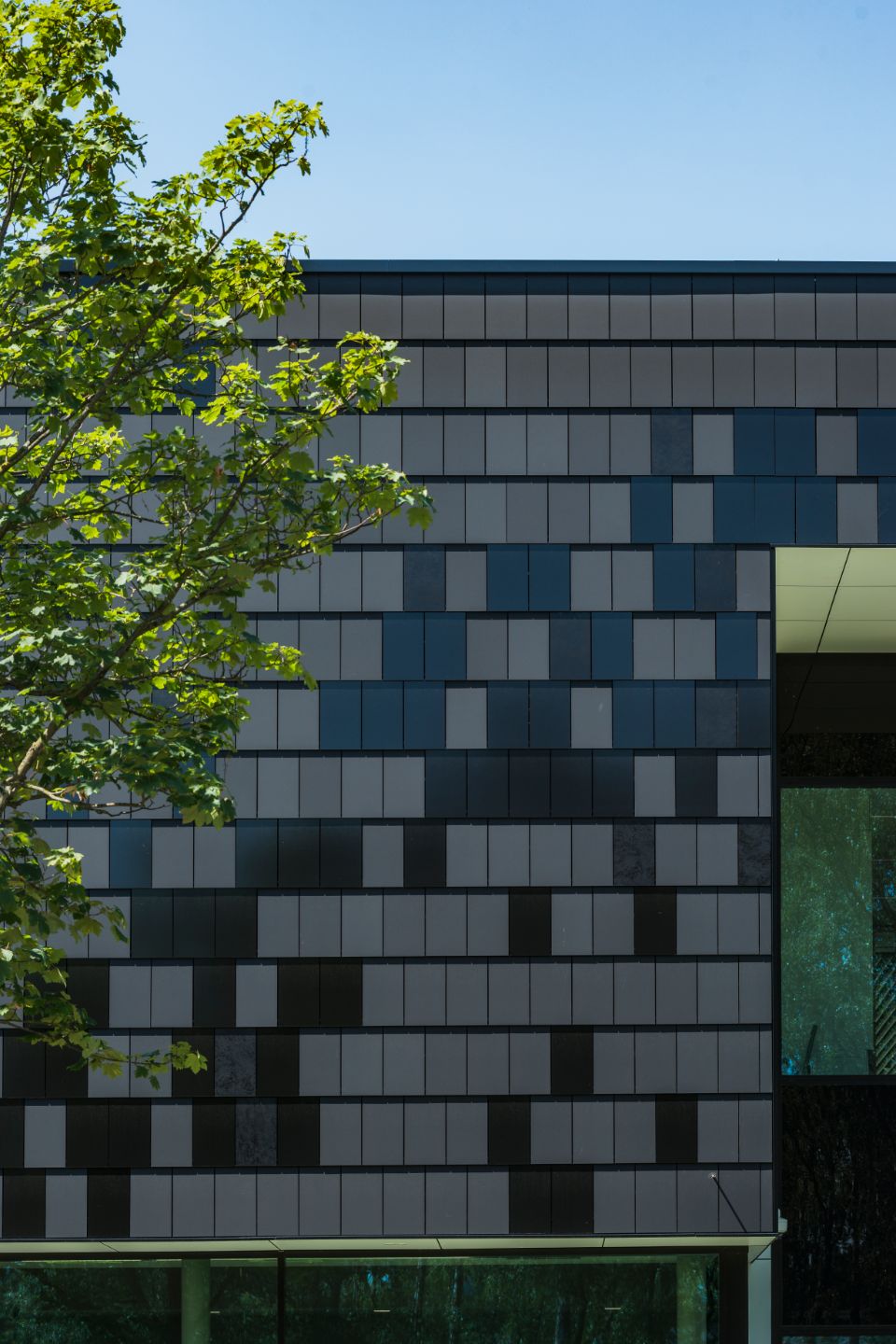 GLOBAL PRESENCE
Trespa is convinced that success depends on quality, whether in manufacturing processes, product development or customer service. All of our products are manufactured at our headquarters in Weert, the Netherlands. The company has a global sales organisation complemented by a network of local agents and distributors. This brings Trespa closer to the commercial demands and aspirations of our end users in regional building markets.
Key numbers:
3 design centers | 12 local offices | Delivery across > 80 markets
> 650 employees
UNIQUE IN-HOUSE TECHNOLOGIES
Innovation has always been the cornerstone of Trespa, and it will continue to be the foundation of the company's future. In 2015, Trespa International B.V. developed the next generation of our proprietary Electron Beam Curing (EBC) technology, which gives Trespa® Meteon®, Trespa® Izeon® and Pura® NFC by Trespa their exceptional weather resistance and colour stability, whilst giving Trespa® TopLab®PLUS its scratch and chemical resistance.