Excellence4Lab Seminar Singapore – The event for Asia-Pacific
Excellence4Lab Seminar in Singapore - Trespa® Toplab®
The Excellence4Lab Seminar in Singapore is already a traditional event that has been established in the scientific Asia-Pacific market. The event is a seminar where architects and engineers provide insight on key developments in planning and design as well as micro- and megatrends in laboratories and other functional areas of the future.
The 2019 edition involved Vino Mudaly, Director (2CA) 2CREATE Architecture Pty Ltd, Australia, and Ben Henson, Director of Operations Asia - Building Services (MEP), Beca, Singapore. Their presentation "Modular Lab Design & Engineering" dealt with lean and flexible instructions and themed assembly strategies in planning. In addition, insight was provided into the future of automation and simulation in laboratories using huge volumes of gathered data and starting IoT (Internet of Things) usage.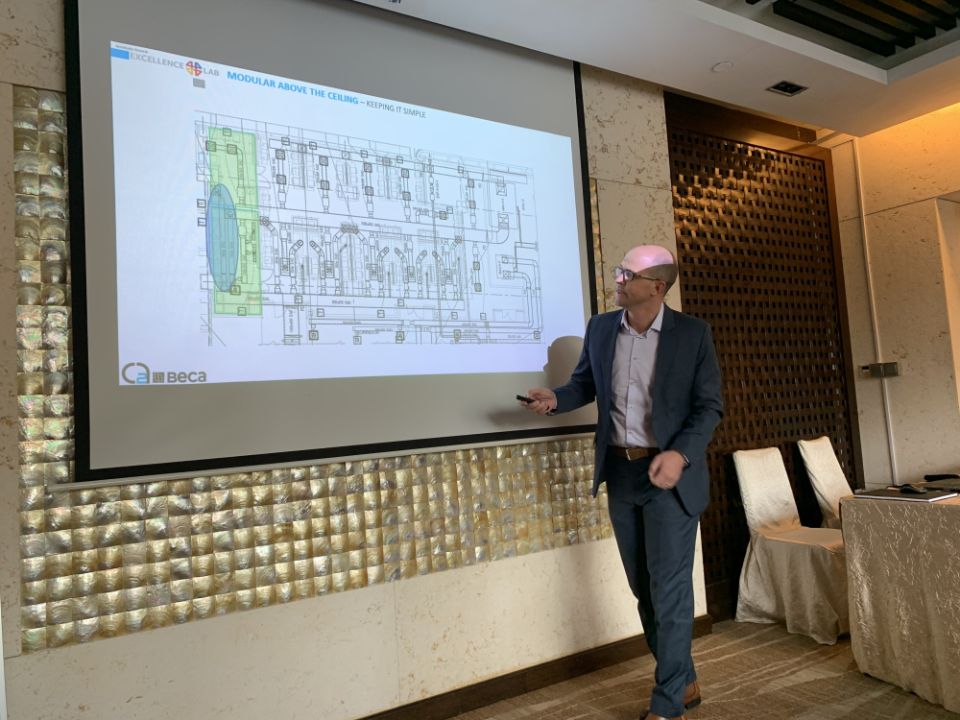 The event also served the Excellence4Lab members (asecos GmbH, Broen-Lab A / S and Trespa International B.V.) to give an overview about their own innovations and companies 'updates. asecos GmbH, the German specialist for safety and environmental protection, reported on opportunities in dealing with new hazards and the resulting challenges on a global level. Denmark-based, Broen-Lab A/S, presented about flow control in laboratories and industrial sites, with a focus on new developed laboratory fitting solutions, emergency shower systems and related testing methods.
Trespa International B.V. from the Netherlands is a leading innovator in the field of high-quality scientific surface solutions. Trespa's products for laboratory design have been demonstrated in solutions like worktops, cabinetry, shelving and wall cladding. These kinds of applications are considered for many award-winning projects and displayed in 7 case studies. Unique in-house technologies were presented, such as Electron Beam Curing and Dry Forming.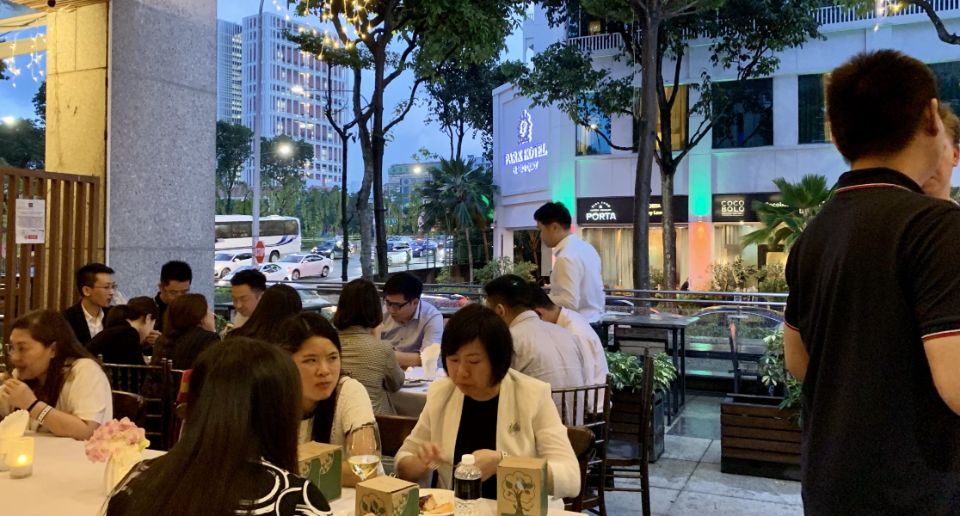 The one-day seminar ended with an evening event setup with a beautiful atmosphere where talks and discussions were continued after an excellent and interactive seminar. 80 participants welcomed fine food and drinks as well as the warm weather in Singapore.
Excellence4Lab is an international collaboration of three independent companies (asecos GmbH, Broen-Lab A / S, Trespa International B.V.), all leading manufacturers and suppliers in a particular area of the laboratory. Excellence4Lab engages in international organizations and working groups cooperating with engineers, architects and end-users to develop innovative and sustainable solutions to meet the challenges of 21st-century laboratories.